Debuting our newly renovated rooms complete with the lululemon Studio Mirror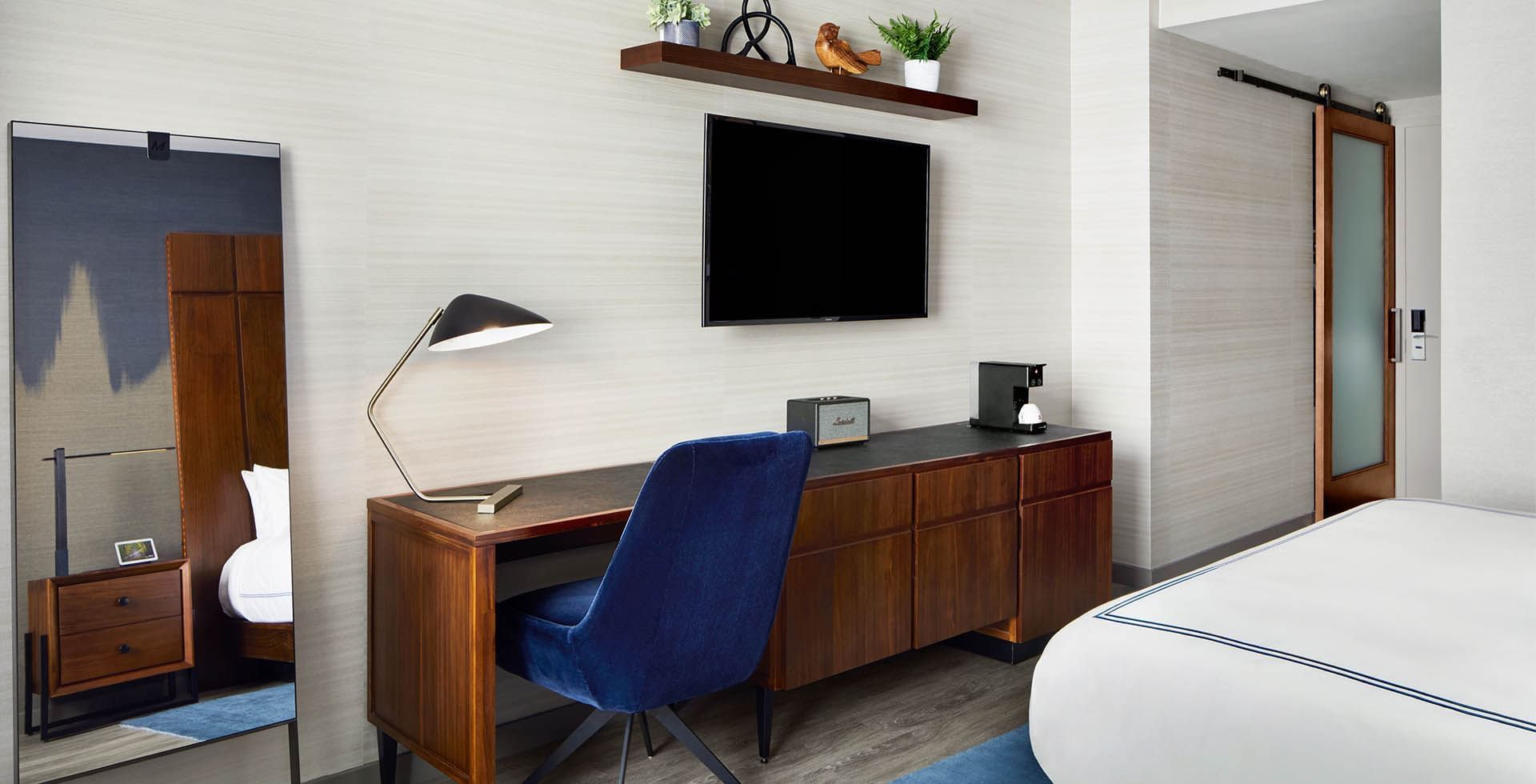 Rooms. Suites. Poliform Penthouse.
In-room Wellness + Smart Technology
Our newly renovated guest rooms + suites will be the first in NYC to offer access to lululemon Studio Mirror. When designing the new look for the fully renovated Gansevoort Hotel, the intention was to bring elements from the neighborhood in, drawing inspiration from the Meatpacking District we've known, loved and have been a part of since 2004. We've always wanted Gansevoort to be a home away from home for our guests, and our newly renovated and elevated rooms will help you feel like a true New Yorker who just stepped into their own Meatpacking loft.
Whatever your dream room, there are 186 spacious guestrooms to choose from, including 23 stylish suites and our Poliform Penthouse Suite. We offer seating nooks in bay windows, Juliet balconies, and stunning Manhattan views. All of our rooms come complete with mod-styled sofas, wall-hung LCD TVs, hardwood floors, wooden headboards with warm backlighting, black leather accents, and timeless touches. Time to check-in.