Rooftop Cocktails & Light Bites in NYC's Meatpacking District
Gansevoort Rooftop is unique within the Meatpacking district bars. Renovated in 2021 and now open! It's an escape for hotel guests and downtown locals, located on Gansevoort Meatpacking NYC's rooftop. Take in the 360-degree views of the Manhattan skyline and the Hudson River and enjoy innovative, refreshing cocktails paired with fresh light bites.
*RESERVATIONS REQUIRED
HOURS:
Wednesday: 4PM - 12AM
Thursday - Saturday: 1PM - 2AM
Sunday: 2PM - 10PM
DRESS CODE ENFORCED: Athleticwear is not permitted. The dress- downtown chic meets well-tailored attire, proper shoes required.
FOR BOTTLE SERVICE: reservations strongly recommended
Menus
BITES
Soup Of The Day 14
Seasonal Fruit Platter 19
Farro + Spinach Salad 25
cranberries, goat cheese, citrus vinaigrette
Watermelon Salad 26
heirloom tomato, feta, balsamic glaze
Seafood Ceviche 29
leche de tigre

Guacamole 22
pineapple, plantain chips
Crudités 24
mixed baby vegetables, hummus

Mediterranean Platter 30
hummus, tzatziki, eggplant,
toast, crackers

Cheese & Charcuterie 34
Chef's Selection, toast, crackers

FLATBREADS

Spicy Soppressata & Honey 26
Italian dry salami, ricotta, honey
Truffle 36
black truffle paste, ricotta cheese, micro parsley
BURGERS

Homemade Veggie Burger 22
yogurt dressing, avocado, tomato, cheddar,
homemade french fries
Wagyu Beef Burger 32
kumato tomato, caramelized onions, garlic aioli,
homemade french fries
Lobster Roll 30
lobster salad, toasted brioche roll, potato chips

SIDES

Handcut Fries 12

Truffle Fries 15
truffle oil, parmesan

DESSERT 14

Crème Brûlée

Mixed Berry Tart
Flourless Chocolate Cake
Served from Saishin at Gansevoort Rooftop Wednesday through Sunday 1pm to close.
Avocado Maki 12
Cucumber Maki 12
Tuna Maki 16
traditional tuna maki
Salmon Maki 16
traditional salmon maki
Yellowtail Maki 16
traditional yellowtail maki

California Roll 16
crabmeat, cucumber, avocado
Vegetable Roll 22
cucumber, avocado, tomato confit, kampyo
wrapped with kombu nori
Rainbow Roll 28
crabmeat, cucumber, and avocado topped with assorted fish
Shrimp Tempura Maki 28
shrimp tempura inside with cucumber,avocado
Available Wednesday through Sunday 5pm to close.
Toro Futomaki 38
4pc Nigiri Flight 45
Chef's choice
Tuna Nigiri Tasting 48
Akami, Chutoro, Otoro
6pc Nigiri Flight 65
Chef's choice
COCKTAILS
SEX & FLOWERS 26
Belvedere, Violette, Sparkling Wine
VOLCANIC VISION 27
Volcan de Mi Tierra, Martini Bitter, Mango, Grapefruit, Passion Fruit
ARI GOLD 26
Don Julio Blanco, Passion Fruit Agave, Tajin Salt Rim
SIR BENTLEY 26
Maker's Mark, Salted Caramel, Root Beer, Old Fashioned Bitter
TOKI HIGHBALL 27
Toki Japanese Whisky, Club Soda, Mint
TIKA TAKA 27
Patron Silver, Ilegal Mezcal Joven, Martini Bitter, Pineapple, Lime
THE ROOFTOP NEGRONI 26
Bombay Sapphire, Martini Rubino, Martini Bitter, Lemon Oils
PISCO PARTY 26
Pisco Suyo, Blue Cotton Candy Egg White, Butterflies
THE ROOFTOP SPRITZ 26
Martini Fiero, St-Germain Moët Chandon Garden Spritz
TWO LOVERS 26
Haku Vodka, Lychee, Cranberry
FUNKY TOWN 26
Hennessey VS, Orange, Ginger Ale, Citrus
EXPRESS MY TINI 26
Grey Goose, Vanilla, Caffè Borghetti Espresso, Fernet Branca
A LITTLE HELP 26
Bacardi Cuatro, Pineapple, Mango Tonic Water
ROOFTOPBOKER 26
Zacapa 23, Triple Sec, Grenadine, Amaro Santoni, Raspberries
MAD ABOUT YOU 26
Ketel One, Blue Curacao, Malibu Egg White
SUMMER LEE 26
Grey Goose, St Germain, Muddle Cucumber, Mint
MOCKTAILS
NOT A GIN & TONIC 16
Seedlip Spice 94, London Essence Grapefruit Rosemary Tonic
NOT A VODKA & SODA 16 Seedlip Spice 94, London Essence Bitter Orange & Elderflower Tonic
BEER
Brooklyn Lager / Heineken / Corona Light 13
Peroni / Stella Artois 14
CHAMPAGNE & WINE
glass/bottle
SPARKLING
Moët Chandon Brut 36/175
Moët Chandon Rosé 39/190
Cruset Blanc de Blancs 17/65
ROSÉ + ORANGE
Gris Blanc 2021 Gérard Bertrand 18/80
Whispering Angel 2018 20/90
Rock Angel 2020 22/95
Kabaj-Luisa 2020 21/95
WHITE
Pinot Grigio 2019 Grandi Mori 16/65
Vementino Di Toscana 2019 Elianto 18/70
Sauvignon Blanc 2019 Côte de Roses 17/68
Sancerre 2020 L'Escape 20/95
Chablis 2018 Joseph Le Roi 18/75
Chardonnay 2019 Maison Deux-Fleurs Macon Villages 22/95
RED
glass/bottle
Cabernet Sauvignon 2018 UKO 19/90
Barbera d'Asti 2019 Prunotto Fiolot 16/65
Brunello Di Montalcino 2016 Canneta 29/120
Le Filere Barolo, Vallebelbo 29/120
Pinot Noir 2019 Westmount 20/95
CHAMPAGNE
Veuve Clicquot Brut 185
Veuve Clicquot Rosé 200
Dom Pérignon 2006 500
Dom Pérignon 2010 400
Dom Pérignon 2012 420
Dom Pérignon Luminous 400
Dom Pérignon Rosé 650
Dom Pérignon Lady Gaga 550
Krug Grande Couvée 400
Krug Vintage 2006 600
Louis Roederer Crystal 700
Our Vintage slection is subject to availability.
BOMBAY SAPPHIRE HAPPY HOUR
Wednesday - Friday
4-7PM
COCKTAILS $15

Classic Gin & Tonic
with your choice of:

Bombay Sapphire and Original Indian London
Essence Tonic Water
Bombay Sapphire and London Essence
Rosemary & Grapefruit Tonic - Fresh Grapefruit Slice
Bombay Sapphire and London Essence
Blood Orange & Elderflower Tonic - Fresh Orange Slice


Bombay Negroni
Bombay Sapphire, Martini Rossi, Martini Bitter
Bombay Espresso Martini
Bombay Sapphire, Coffee Liqueur, Fresh Espresso
@BombaySapphireUS
#StirCreativity
APPETIZERS
$15
Guacamole + Chips
$18
Duck Wings
$26
Cheese + Charcuterie Platter
SUSHI
Served from Saishin at Gansevoort Rooftop Wednesday through Sunday 1pm to close.
AVOCADO MAKI 12
CUCUMBER MAKI 12
TUNA MAKI 16
SALMON MAKI 16
RAINBOW ROLL 28
crabmeat, cucumber, and avocado topped with assorted fish
SHRIMP TEMPURA MAKI 28
shrimp tempura inside with cucumber, layers of avocado on top
BITES
SEASONAL FRUIT PLATTER 19
SUMMER SALAD 25
mixed greens, tomatoes, cucumber,
grilled corn, avocado,cojita cheese, white balsamic dressing
add chicken +7

ROASTED CHICKEN SALAD 27
mixed greens, heirloom tomatoes,
baby corn, heart of palm
SEAFOOD CEVICHE 29
leche de tigre

ROASTED CHICKEN SALAD 27
mixed greens, heirloom tomatoes,
baby corn, heart of palm
CAPRESE GRILLED CHEESE 25
fresh mozarella, tomatoes, house-made pesto,
toasted brioche

POOL BURGER 28
beef burger, cheddar, bacon, lettuce,
tomato, onion, pickle
handcut fries

GUACAMOLE 23
with tortilla chips

HANDCUT FRIES 14

TRUFFLE FRIES 16
COCKTAILS

BLOODY MARY 23
Belvedere vodka, house-made bloody mary mix

MIMOSA 23
Orange juice, champagne

FRUIT SLUSHY 23
Ask your server for daily flavor

CHANDON GARDEN SPRITZ 22
Valencia Orange peel, citrus spice, bubbles
BOTTLE 15

Six Point Bengali
Sixpoint Crisp
Stella Artois
Peroni

ROSÉ WINE

Gris Blanc 2021 Gérard Bertrand 20/90
The Palm by Whispering Angel 2018 23/100

WHITE WINE

Sancerre 2020, L'Escape 22/97

Pinot Grigio 2019, Grandi Mordi 18/67
Chardonnay 2019, Maison Deux-Fleurs 28/98

RED WINE

Cabernet Sauvignon 2018 UKO 20/90

CHAMPAGNE

Cruset Blanc de Blancs 19/ 67
Moët Chandon Brut 37/175
Moët Chandon Rosé 40/190
Veuve Clicquot Brut 185

Veuve Clicquot Rosé 200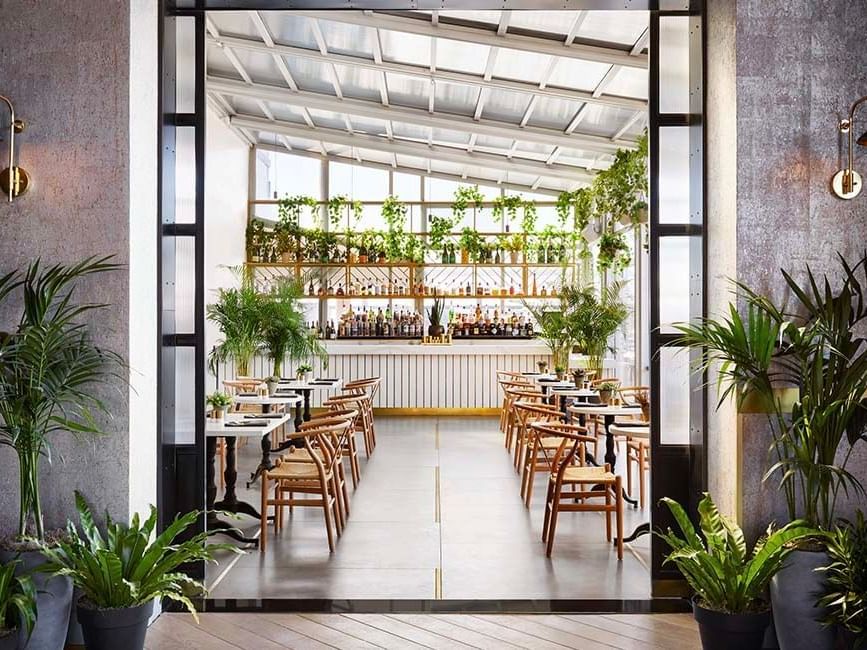 rooftop13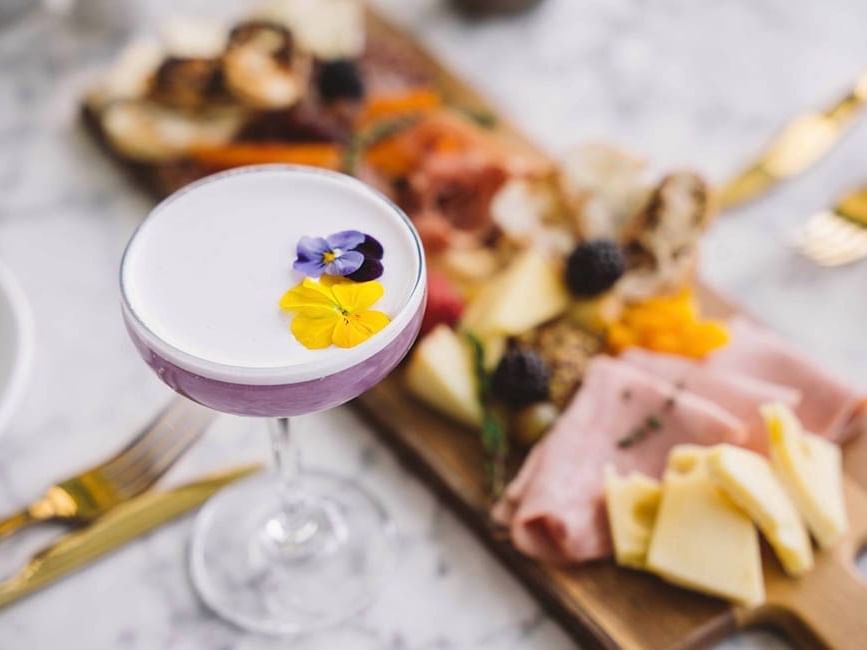 sexandflowers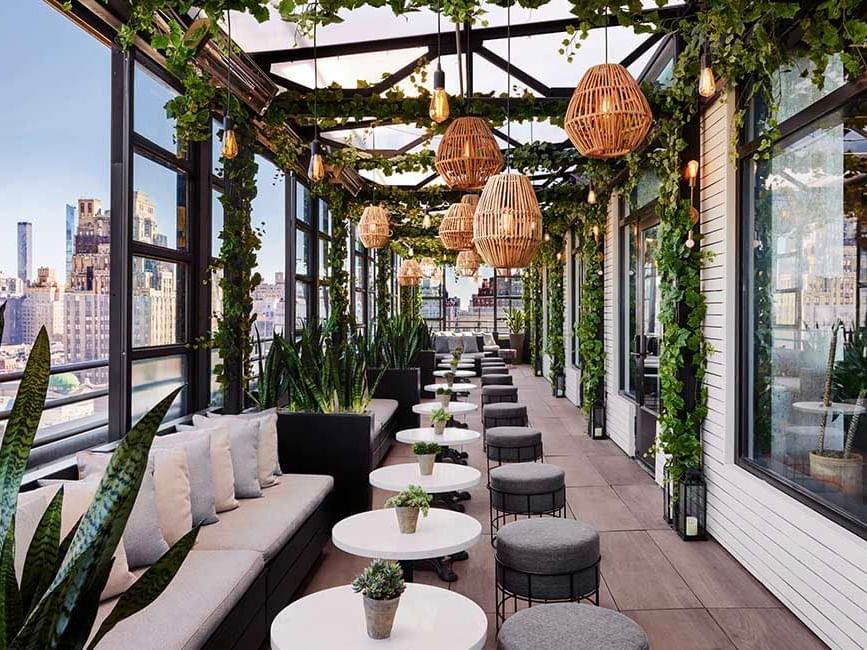 rooftop14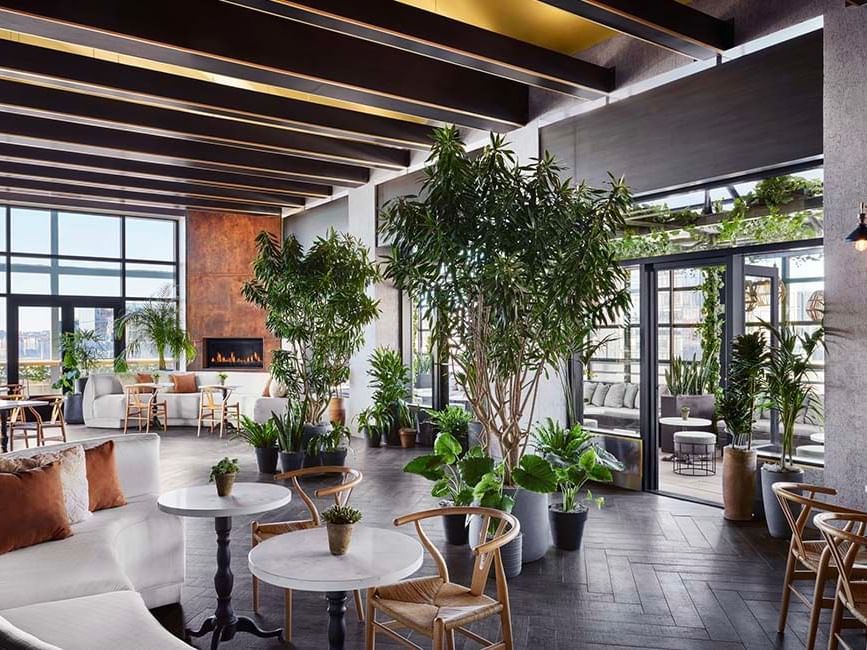 rooftop11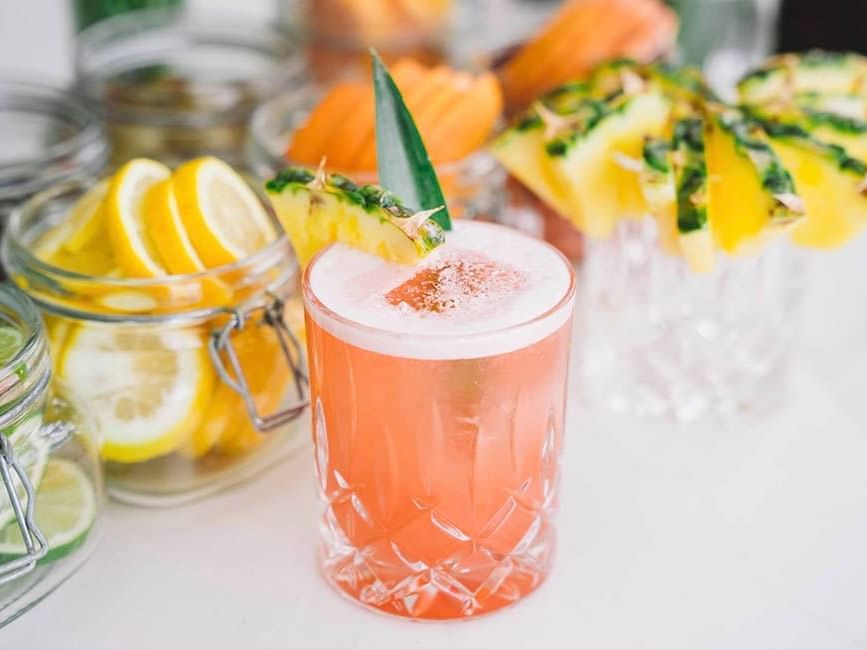 tikataka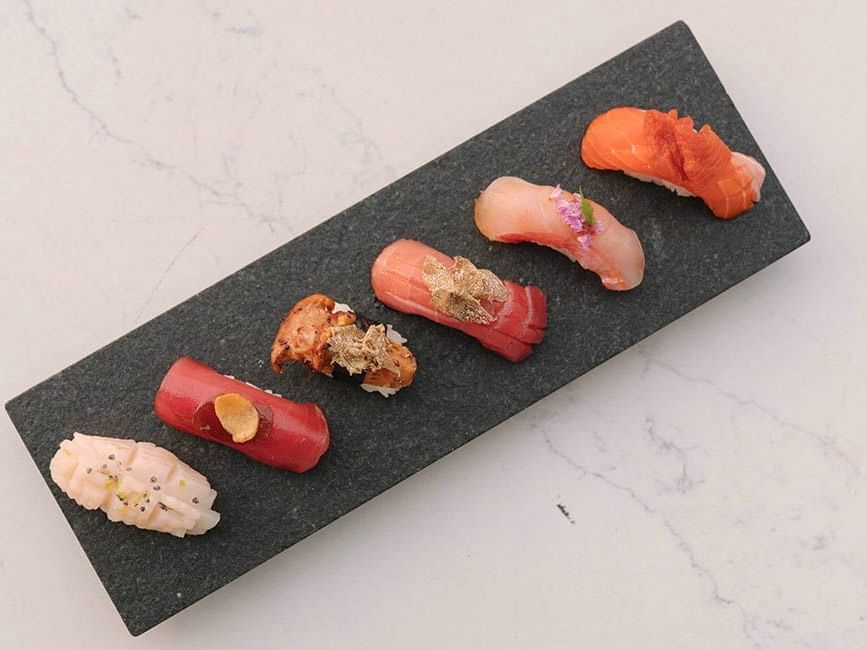 6pcnigiri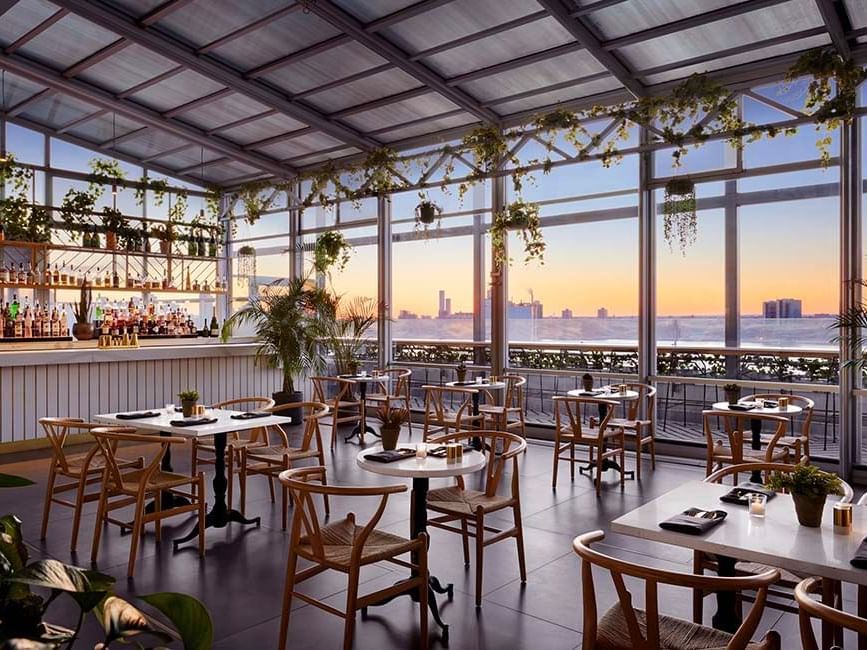 rooftop9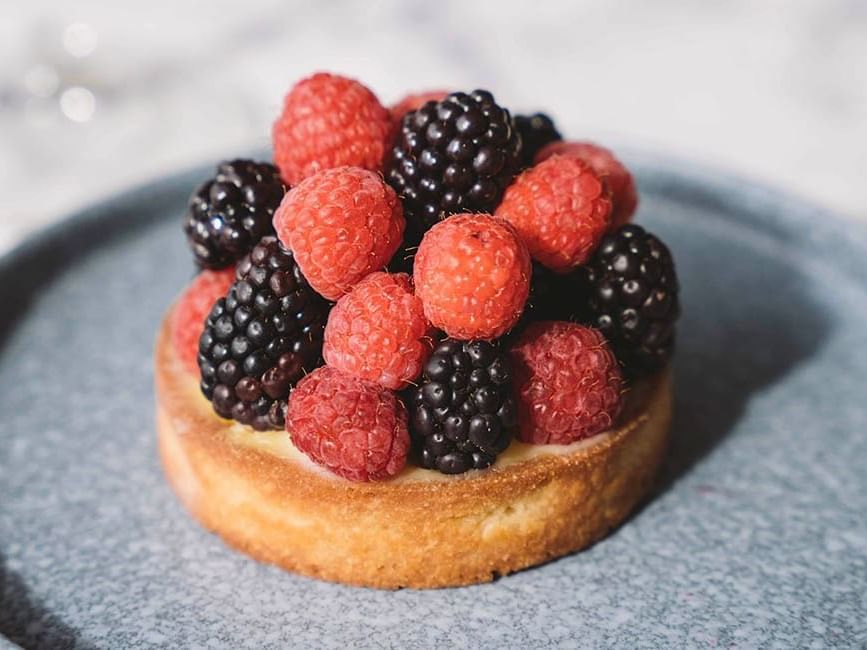 berrytart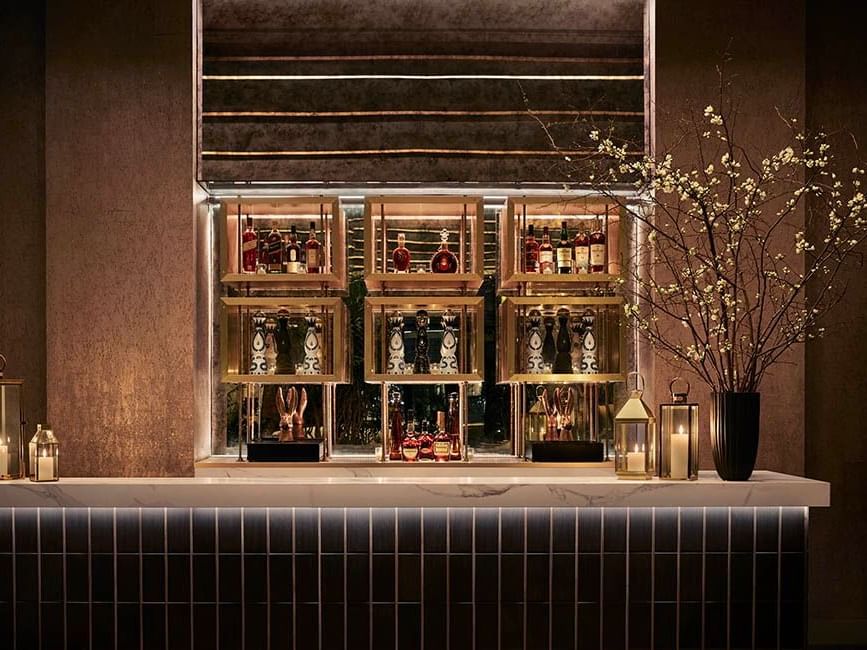 grooftopbar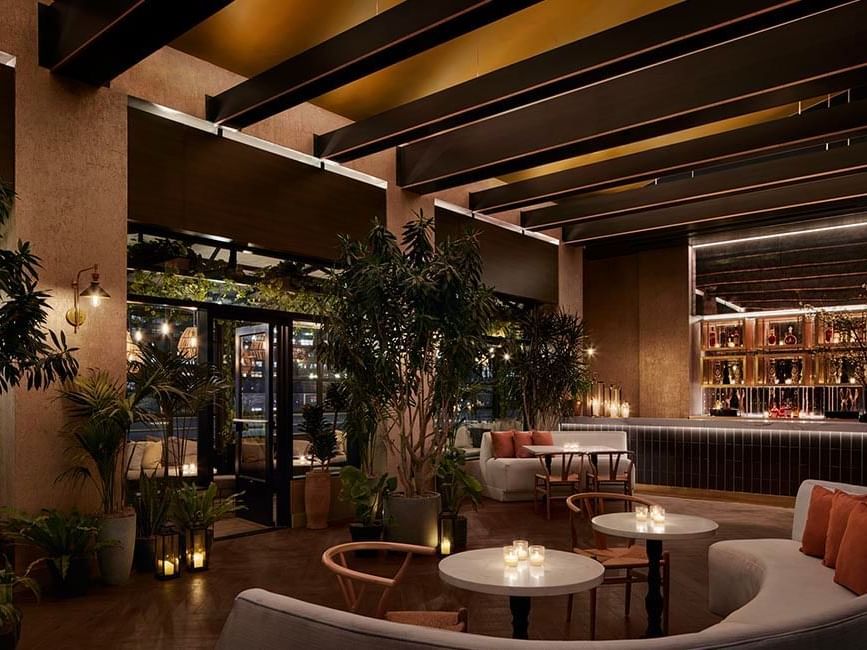 rooftop2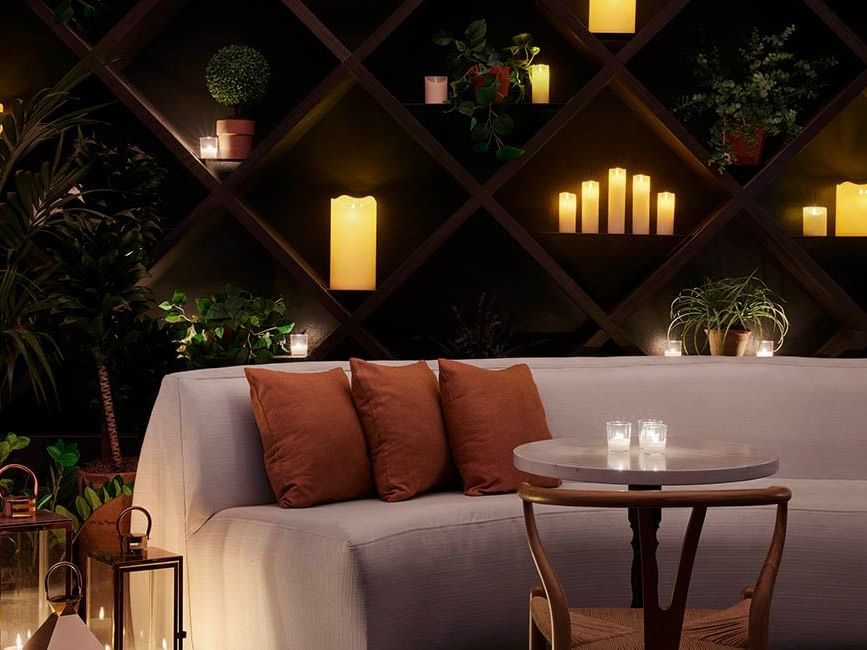 rooftop1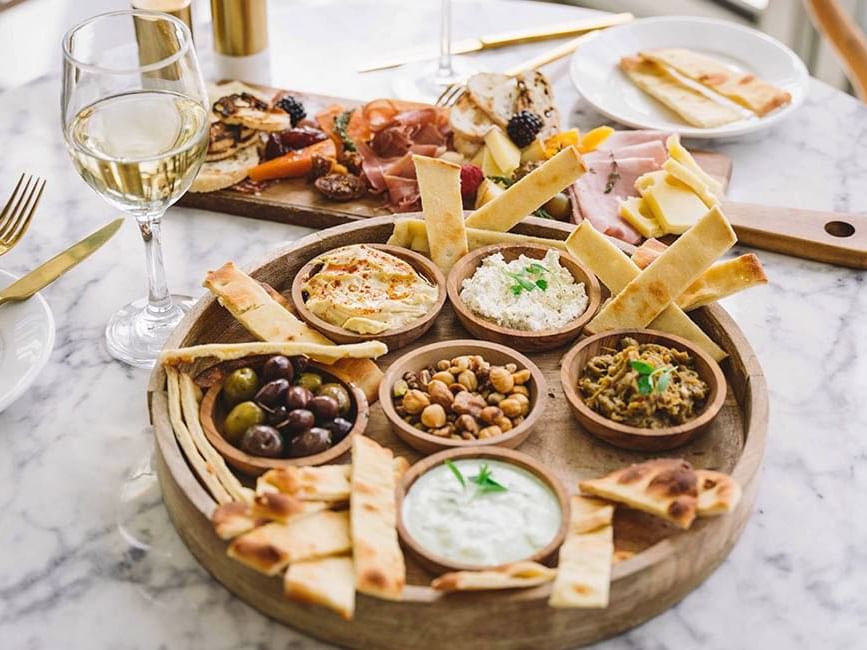 medplatter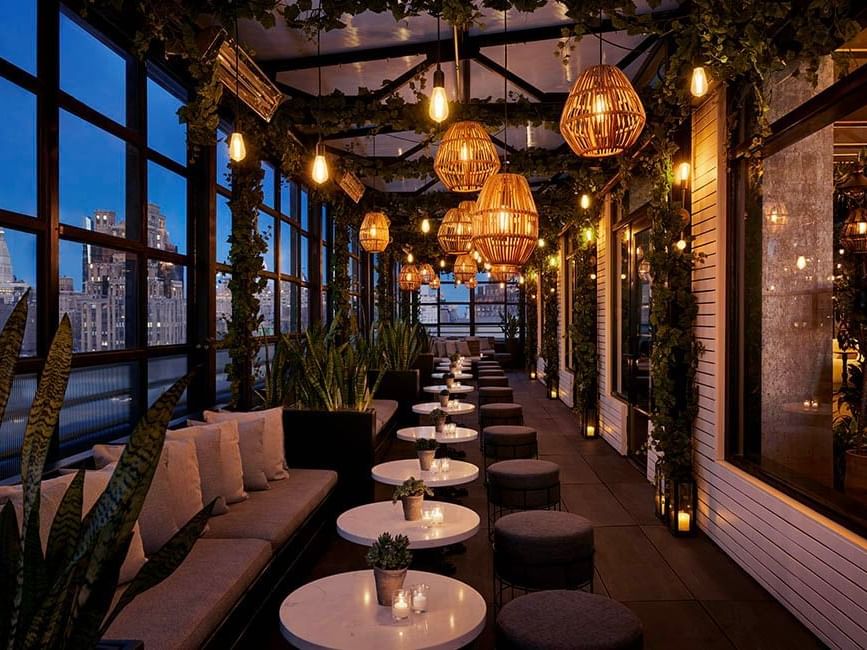 rooftop7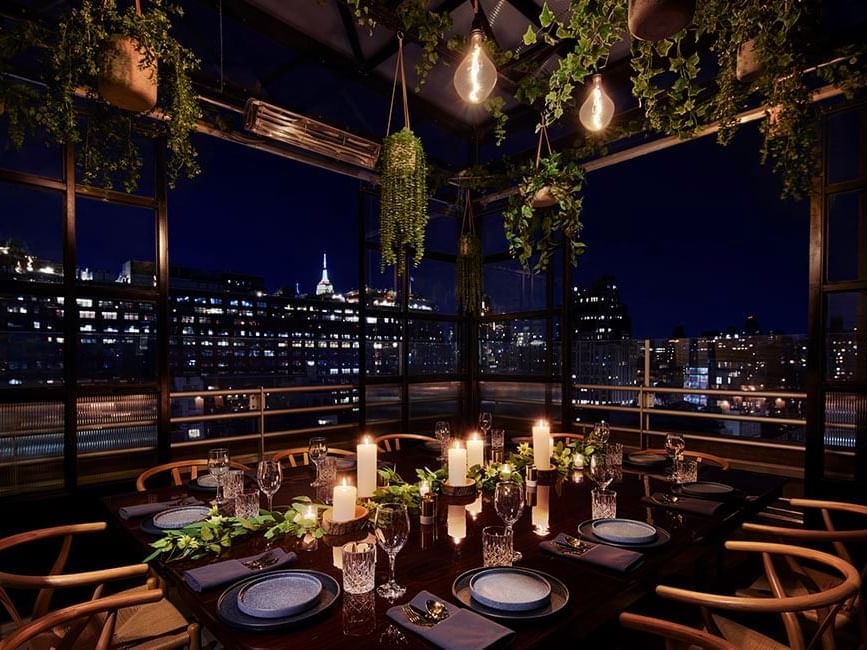 rooftop5