Welcoming our local intellectuals that crave more from their coffee, enjoy an elevated experience over the perfect espresso paired with an extraordinary location-inspired cocktail. Sit in our open-air lounge and transport yourself to the cobblestone streets of Paris, Italy, or Spain where every day is enhanced by the taste from a local barista or mixologist. Cocktail menus are inspired by our travelers and drinks that emulate top destinations around the globe. Dine al fresco all year round with covered patio seating and heated dining in the cooler months.

HOURS
Daily 7:30AM - 10PM
RESERVATIONS
Walk-ins are welcome but seating is limited. Please use OpenTable or email dining@theghg.com to make a reservation.
Menus
COFFEE
served hot/iced

ESPRESSO SHOT 3.5
ESPRESSO 4.5
MACCHIATO 5
AMERICANO 5.5
CAPPUCCINO 6.5/7
REGULAR COFFEE 6.5/7
HOT CHOCOLATE 7
LATTE 6.5/7
CHAI LATTE 6.5/7
MATCHA LATTE 6.5/7
GOLDEN LATTE 6.5/7
SALTED CARAMEL LATTE 7.5/8
MAPLE CINNAMON LATTE 7.5/8

flavor additions:
vanilla / caramel / salted caramel / hazelnut
cinnamon / lavender / pumpkin spice
TEA SELECTION Palais des Thés 6.5

English Breakfast / Earl Grey / Chai / Chamomille / Roobios Vanilla
Chinese Green / Jasmine Green / Icy Mint Green Tea

Oolong Thé des Songes / Genmaicha Yamma Green 8
COLD PRESSED JUICES 10
CARROT KICK
carrot, orange, yellow beet

ORGANIC START
lemon, apple, ginger

GREEN VITALITY
kale, cucumber, lemon, celery, fennel, parsley

ORANGE JUICE 9
freshly squeezed

GRAPEFRUIT JUICE 9
​​​​​​​freshly squeezed
served until noon
V=VEGETARIAN / VE=VEGAN

A HEALTHY START
YOGURT PARFAIT 18 *V
low-fat yogurt, mixed berries, granola

OATMEAL 16 *V
organic oats, apples, raisins
choice of milk or water
FRUIT PLATE 17 *VE
seasonal mixed fruit
BREAKFAST CLASSICS

AVOCADO TOAST 19 *VE
multigrain bread, mashed avocado
heirloom tomatoes, pickled radish
add egg +$3
SMOKED SALMON TOAST 22
multigrain bread, scallion cream cheese
red onions, capers
FRENCH TOAST 16 *V
caramelized apples

AMERICAN BREAKFAST 22
2 eggs your way, roasted home fries
choice of: applewood smoked bacon or breakfast sausage

OMELET 20
breakfast potatoes
choice of two:mixed peppers, cherry tomatoes
shiitake mushrooms, spinach, cheese
*substitute egg whites +$2
VIENNOISERIE *V

CROISSANT 4.5
CHOCOLATE CROISSANT 5
ALMOND CROISSANT 5.5
CHEESE DANISH 5.5
ASSORTED BASKET (4 PCS) 18
BAR SNACKS
SMOKED ALMONDS 6
CARMONA OLIVES 6
SALTED CHIPS 5
TRUFFLE BLUE CHEESE OLIVES 7
CHAMPAGNE
by the glass
Moët & Chandon Imperial Brut 32
Moët & Chandon Rosé 35
BEER
by the bottle
STELLA ARTOIS 13
PERONI 13

ESPRESSO MARTINI MENU 23
ESPRESSO MARTINI
Grey Goose Vanilla, Caffè Borghetti, Fernet Branca
Espresso, Lemon Essence
MORE THAN PERFECT
Ilegal Mezcal, Patron Reposado, Caffè Borghetti
Espressom Tabasco
SPICE MY TINI
Bacardi Cuatro Rum Arrangè, Caffè Borghetti,
Espresso, Winter Spices

THE SAME AS YESTERDAY
Tito's, Caffè Borghetti, Espresso
Citrus Bitters, Basil
CLASSIC COCKTAILS 23

SPRITZ
Martini Fiero, St-Germain, Chandon Garden Spritz, Orange Slice
BELLINI
Peach Purée, Chandon Garden Spritz

VODKA MARTINI
Konik's Tail Vodka, Noilly Prat Dry, Truffle Blue Cheese Olives

BARREL-AGED BOULEVARDIER
Woodinville Rye, Martini Bitter, Martini Rubino, Lemon Essence

MARGARITA
Volcan Di Mi Teierra Reposado, Lime, Black Salt

OLD FASHIONED
Maker's Mark, House-made Old Fashioned Syrup, Angostura Bitters
MOCKTAILS 15
NOT-A-TEQUILA SODA
CleanCo Tequila, London Essence Grapefruit Soda
NOT-A-GIN & TONIC
CleanCo Gin, London Essence Blood Orange & Elderflower, Lime
C+C SPECIALTY COCKTAILS 23

FUGAZY
Arbikie Strawberry Vodka, Amaro Santoni, Martini Bitter, Port
A PURE FORMALITY
Bacardi Carta Blanca, Lemon, Clarified Almond Milk, Winter Spices
ADUZIPAZZ
Woodinville Bourbon, Grenadine, Lemon

CINEMA PARADISO
Belvedere Vodka, London Essence Soda Water
House-made Butterfly Pea Flower Syrup, Egg White
Flowers & Flamingo

HAPPY DAYS
Bacardi Cuatro Rum Arrangè, Amaro Syrup, Pineapple

TWO TO TANGO
Bombay Sapphire London Dry Gin, Grapefruit, Tangerine
London Essence Grapefruit & Rosemary Tonic
SAINT FRANCES
Suyo Pisco, Lemon Essence, Simple Syrup, Muddled Cucumber

MEJOR AMIGO
Volcan De Mi Tierra Blanco, Chipotle,London Essence Orange & Elderflower Tonic

THE TALENTED MR. DOLDI
Patron Reposado, Old Fashioned Syrup, Orange Bitters

CRIME OF PASSION
Patron Silver, Ilegal Mezcal Joven, Passionfruit, Green Habanero, Raspberries

THE PRINCESS OF TIDES
Manly Spirits Pink Gin, Ahus Akvavit, Absinthe Rinse

BRIGHT LIGHTS
Italicus Bergamot Liqueur, Noilly Prat-infused Capers
Grapefruit Juice, Prosecco

ANGELS & WAFFLES
Angel's Envy-infused Waffle, House-made Sweet Vermouth Blend

THE GREEN RANGER
Codigo Rosa, Cointreau, Crème de Cacao Blanc-infused Strawberries
CHAMPAGNE
glass/bottle

BRUT
Chandon Garden Spritz 72
Moët & Chandon Imperial Brut 32/150
Veuve Clicquot Yellow Label 175
Veuve Clicquot Yellow Label, 1.5L 380
ROSÉ
Moët & Chandon Rosé 35/170
Veuve Clicquot Brut Rosé 200
Veuve Clicquot Brut Rosé, 1.5L 450
VINTAGE
Dom Pérignon Vintage 2006 450
Dom Pérignon Vintage Rosé 2006 550
Krug Vintage 2006 600

*Our Vintage selection is subject to availability.
WINE
glass/bottle

WHITE
Pecorino 2020, Nestore Bosco 16/72
Vementino Di Toscana 2019, Elianto 17/76
Chablis Joseph Le Roi 2018, Burgundy France 19/90
Chardonnay Macon Villages 2019, Maison Deux Fleurs 20/95
Sancerre 2020, L'Escape 20/95

ROSÉ
Whispering Angel 2018, Provence 19/90
Whispering Angel 1.5L 175

RED
Montepuliciano d'Abruzzo 2018, Nestore Bosco 16/78
Coteaux Bourguignons 2020, Maison Deux Fleurs 18/85
Malbec Reserva 2018, UKO 18/85
Cabernet Sauvignon Reserva 2018, UKO 18/85
Pinot Noir Hidden Vines, 2019 19/90
Le Filere Barolo, Vallebelbo 26/120
Brunello Di Montalcino 2015, Canneta 25/115
Tignanello 2017, Antinori 250
SERVED FROM NOON UNTIL CLOSE
V=VEGETARIAN / VE=VEGAN / *GF=GLUTEN-FREE

SOUP OF THE DAY 14

BEETS IN THE GARDEN 22 *V
yellow & red beets, frisée, radish, toasted hazelnuts
herbed ricotta & cherry vinaigrette

FARRO & SPINACH SALAD 25 *V
green apples, cranberries, goat cheese, citrus vinaigrette

PANINIS
served with house-made potato chips

PROSCIUTTO 23
swiss, fig, jam, arugula

MOZZARELLA 20 *V
kumato tomato, fresh basil

TUNA 22
tuna salad, campari tomato, organic red onions

GRILLED CHICKEN 22
campari tomato, organic red onions
spicy aioli
SMALL PLATES

TUNA TARTARE 29
sashimi-style tuna with diced avocado, cucumber
fresh ginger soy sauce

MEATBALLS 24
baked beef meatballs, house-made tomato sauce

CHEESE + CHARCUTERIE 30
Chef's selection, honeycomb, demi-sec fruit

SOPPRESSATA PIZZETTE 26
Italian dry salami, ricotta, honey

BLACK TRUFFLE + BURRATA PIZZETTE 36 *V
fresh baked flatbread, creamy burrata
truffle trims, white truffle oil
MAIN
CHICKEN MILANESE 26
thin-sliced chicken breast breaded + pan fried, arugula

WAGYU BEEF BURGER 38
kumato tomato, caramelized onions, garlic aioli
house-made french fries

BRANZINO 38
pan-seared filet, brown butter, spinach, crabmeat

PASTA

SPAGHETTI ALLA NORMA 24 *V
house-made pasta, roasted eggplant, cherry tomato
grated parmesan, fresh basil
PENNE POMODORO 24 *V
sautéed heirloom tomatoes, garlic
fresh basil, shaved parmesan

PAPPARDELLE BOLOGNESE 26
house-made pasta, traditional meat sauce, shaved parmesan

BROWNED BUTTER ANGOLOTTI 26 *V
house-made pasta, sage, pine nuts, pecorino

DESSERT 12

FRUIT TART
sweet pastry crust, seasonal fruit, vanilla bean custard

CRÈME BRÛLÉE
rich vanilla custard, caramelized sugar
FLOURLESS CHOCOLATE CAKE
house-made whipped cream

ESPESSO PANNA COTTA *V *GF
chocolate, sauce, nougatine

Please alert your server of any allergies or dietrary restrictions prior to ordering.
There is an automatic gratuity of 20% for parties of 5 or more.
We are proud of our partnership with Epic Foundation which fights to protect children, youth and our planet. 100% of your $1 donation will go to Epic's local NYC charity: Common Justice.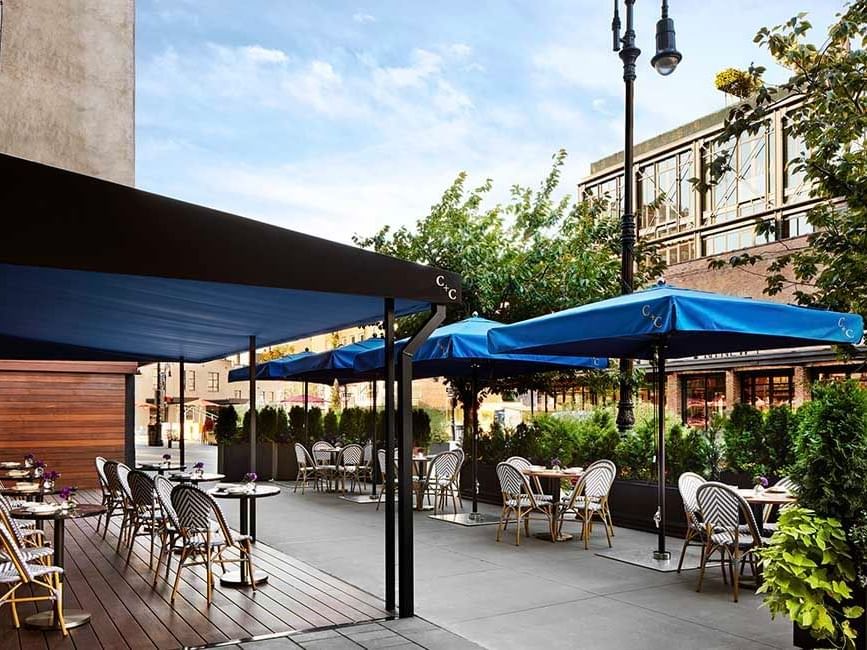 newoutdoorcc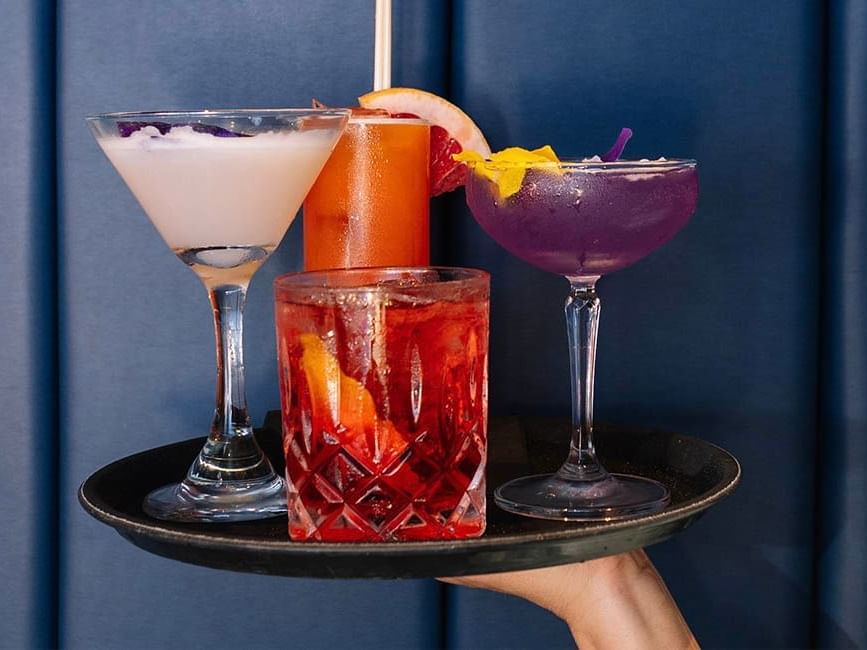 cocktails-cc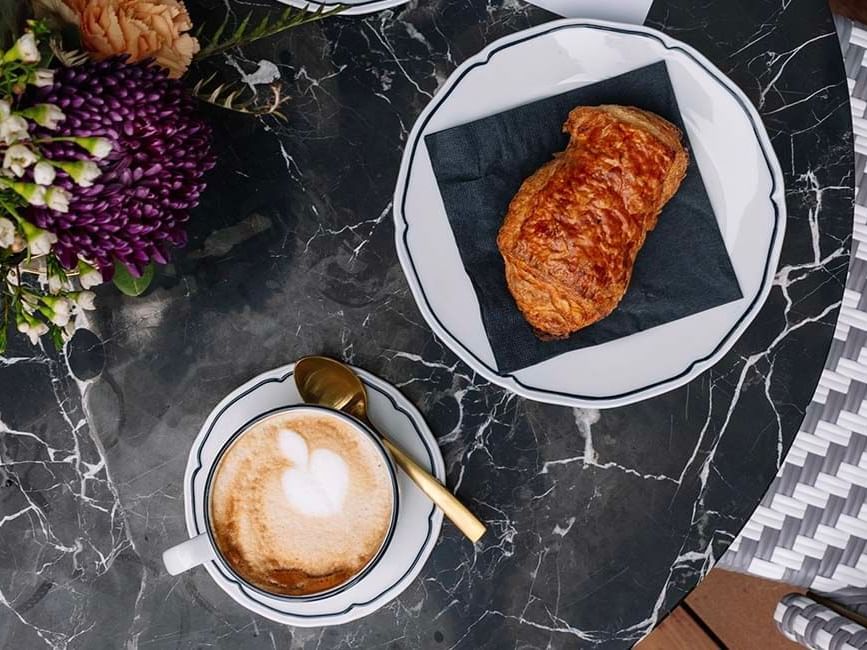 cc3
cc-venueview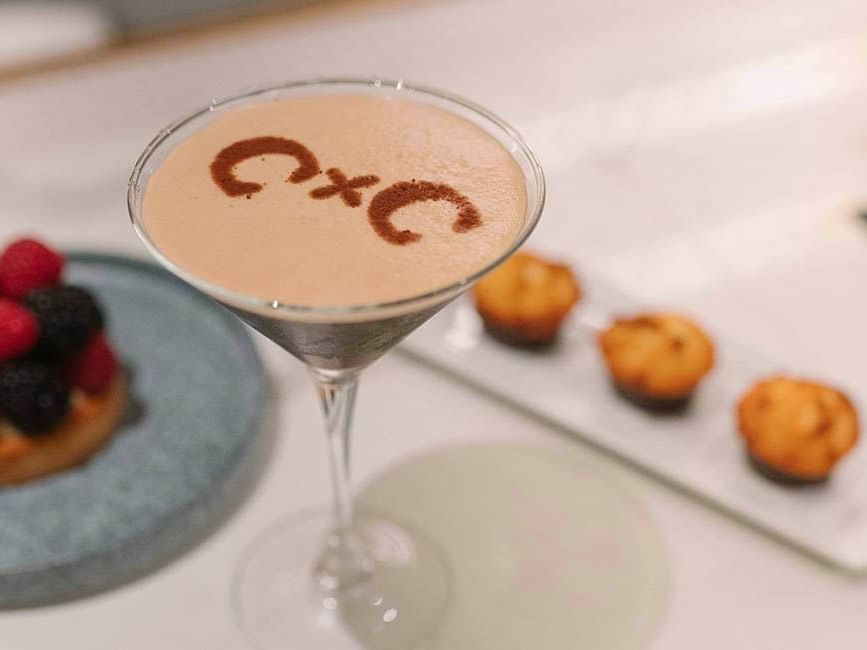 cc-cocktail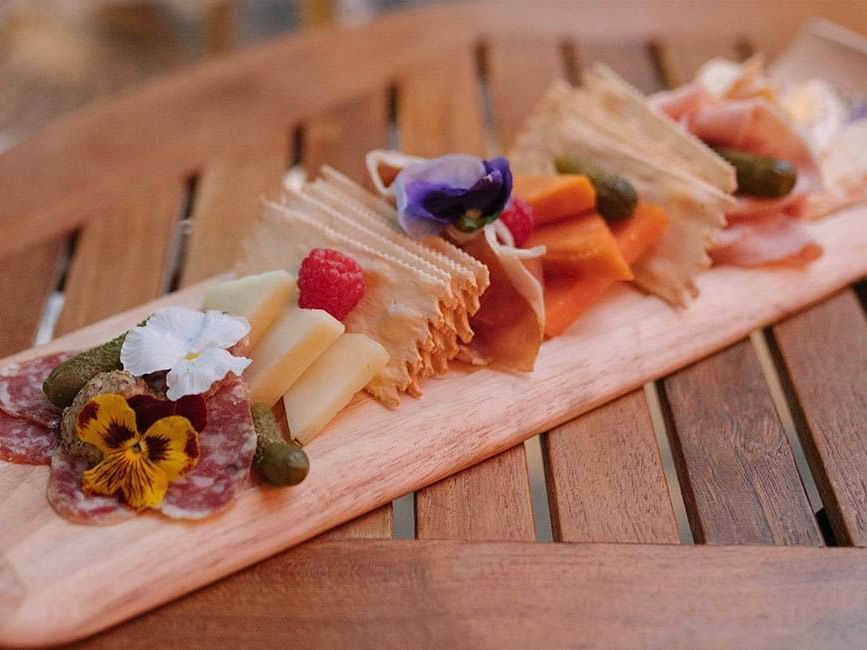 cc-char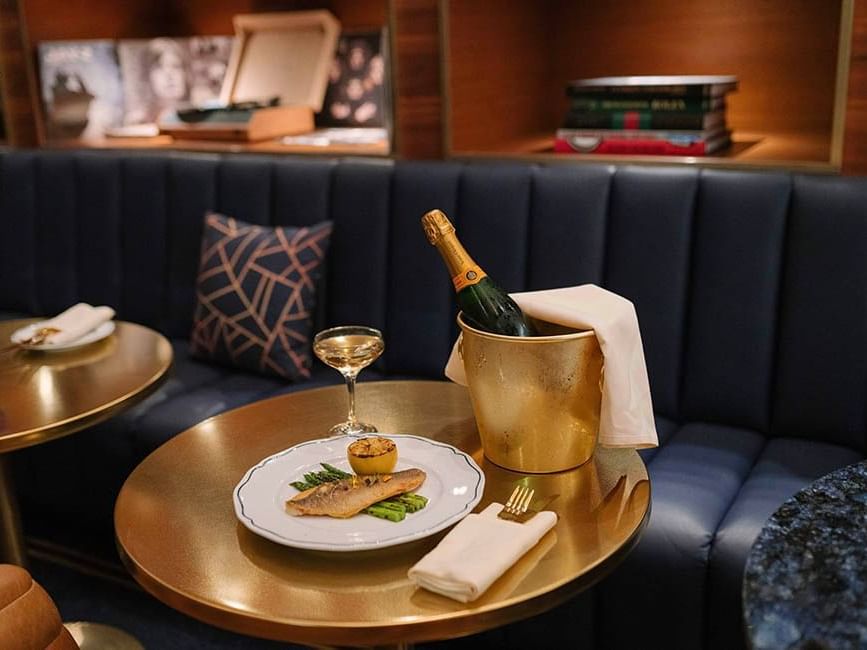 branzino