Experience "Saishin" - something new. The omakase sushi experience located at Gansevoort Rooftop includes a custom menu curated by Kissaki. Saishin highlights and honors traditional Japanese Cuisine and encourages groups and individuals to share through a culinary lens. Rooted in omakase sushi and Kaiseki tradition w/ mindful sourcing, seasonality & quality.
Use the Resy button or email dining@theghg.com to make a reservation.
HOURS
Wednesday - Saturday: 6PM - 10PM
Sunday: 5PM - 9PM
SMART-CASUAL DRESS CODE ENFORCED
Athleticwear is not permitted.
Menus
Omakase
12-course omakase $135
15-course omakase $175

Traditional Maki
Tuna 14
Yellowtail 14
Salmon 14
Avocado 12
Cucumber 12

A la Carte Appetizer
Kumamoto Oyster 18
Kanpachi w/ Chili Vinaigrette 20
Hirame w/ Pickled Wasabi 20
Hotate Uni Truffle 32
A la Carte Nigiri & Sashimi

Hon Maguro bluefin tuna 14
Chutoro medium bluefin tuna belly 22
Otoro bluefin tuna belly 26
Nodoguru black throat sea perch 20
Kinmedai golden eye snapper 14
Madai Japanese sea bream 12
Hirame fluke 12
Masu Tasmanian ocean trout 12
Kanpachi amberjack 12
Shima Aji stripedjack 12
Saba Japanese mackerel 12
Botan Ebi spot prawn 12
Hotate sea scallop 12
Ikura salmon roe 12
Uni sea urchin MP

*consuming raw, undercooked seafood, shellfish, or eggs may increase your risk of food-borne illness.
Sake
by glass + bottle

Kamoizumi Nigori 20/110
Tedorigawa Yamahai 22/125
Kokuryu Black Dragon 22/125
Kubota Hekijyu 26/140
Tsukinokatsura Yanagi 26/140
Hakkaisan awa Sparkling Sake 28/150
Harushika Spring Deer 185
Ken Daiginjo 210
Dewasakura Yukimanman 300
Morning Flower, Evening Moon 500
Nanbubijin 10 years Koshu 1200
Specialty Cocktails

Saketini
Sho Chiku Bai Nigori Sake, Grey Goose vodka, St. Germaine
26
Sake Margarita
Nigori Sake, homemade green tea infused syrup,
fresh lime juice, splash of fresh orange juice
26

Sai-Shin & Tonic
Roku Gin, fresh squeezed yuzu,ginger infused simple syrup,
flavored tonic,garnished with dehydrated lime, dash of Angostura bitters
26
Toki Highball
Toki Japanese whisky, club soda, mint
27

Beer & Wine

Orion 15
Sapporo 22oz 21
Mito Kairakuen Premium Plum Liqueur 17
Kagua Black Beer 17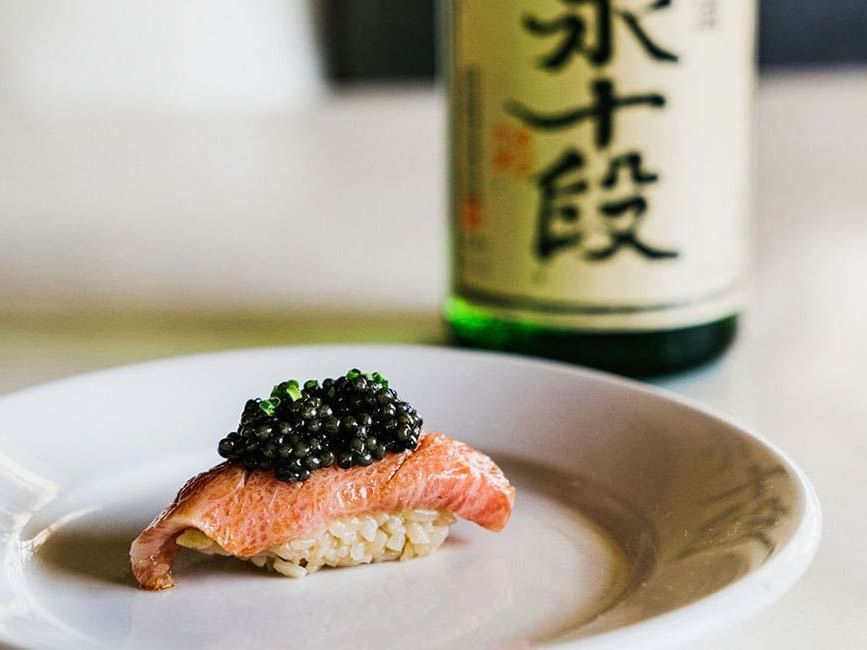 kissaki10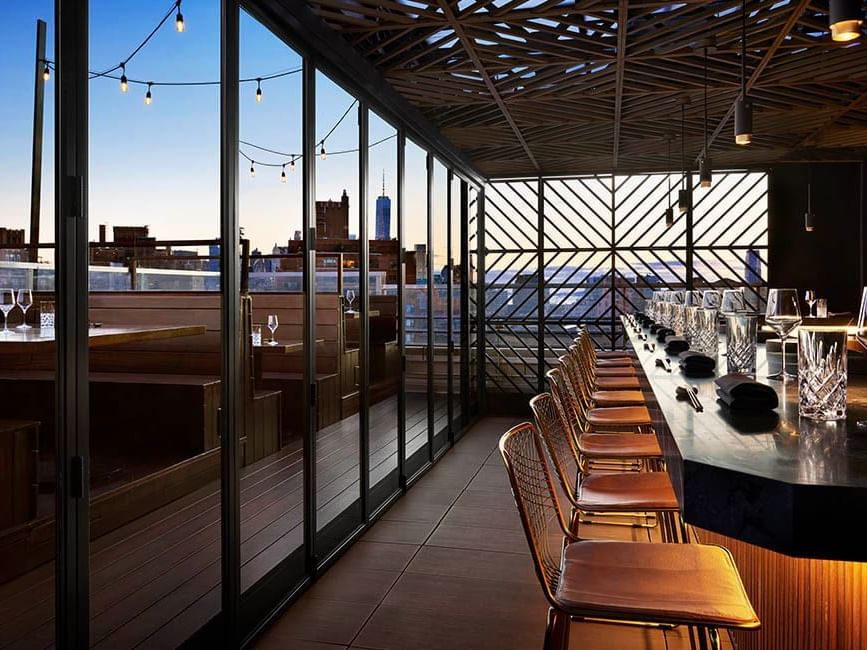 saishin2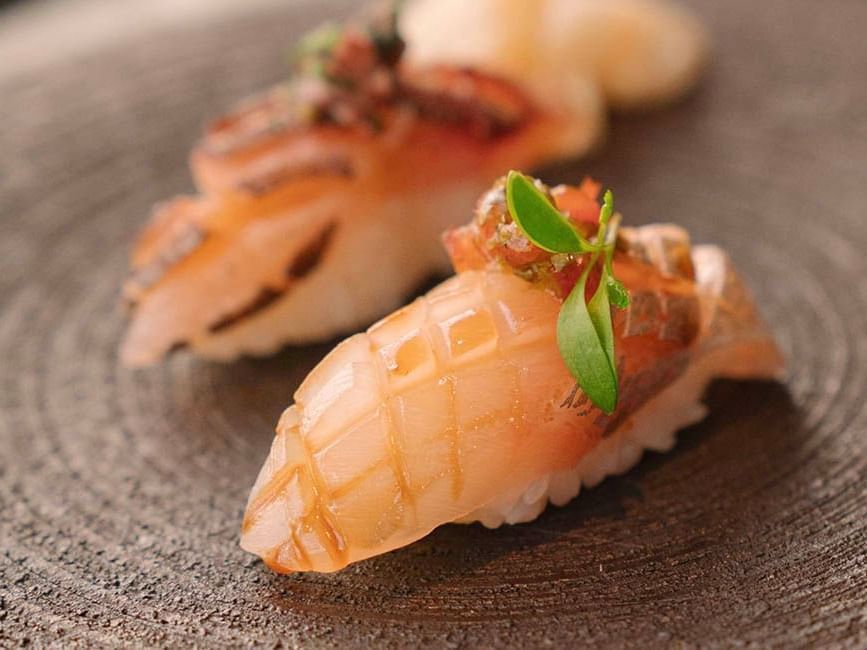 nigiri-saishin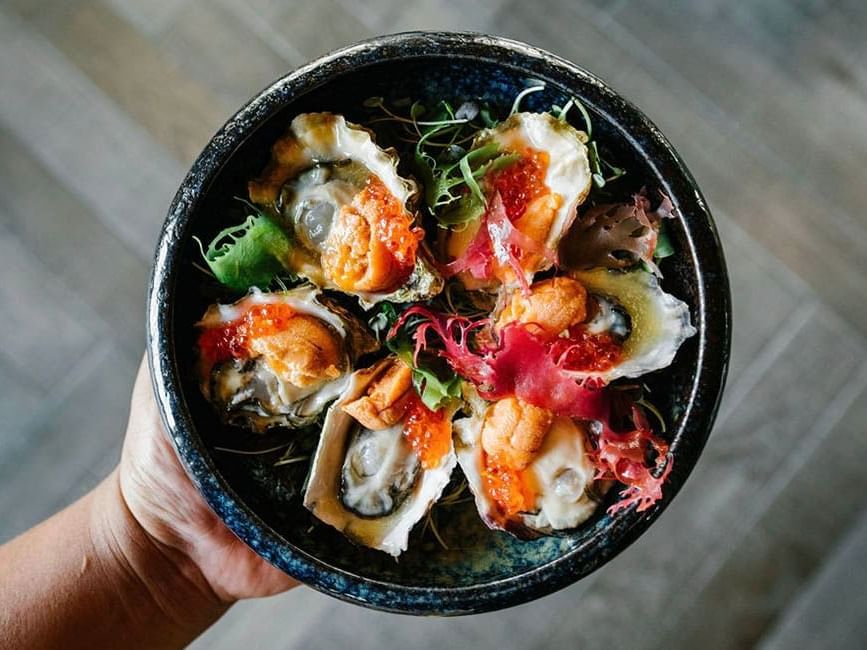 kissaki5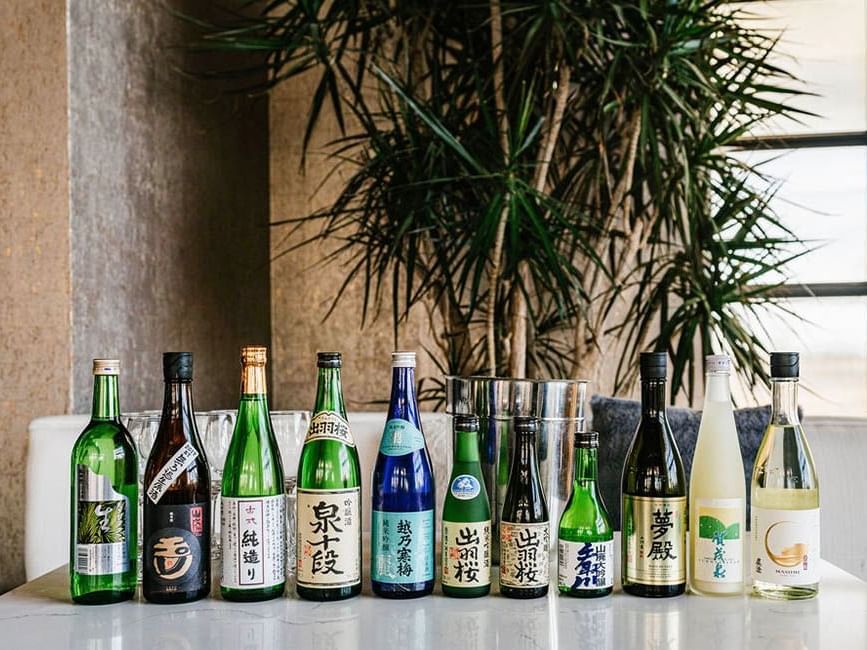 kissaki6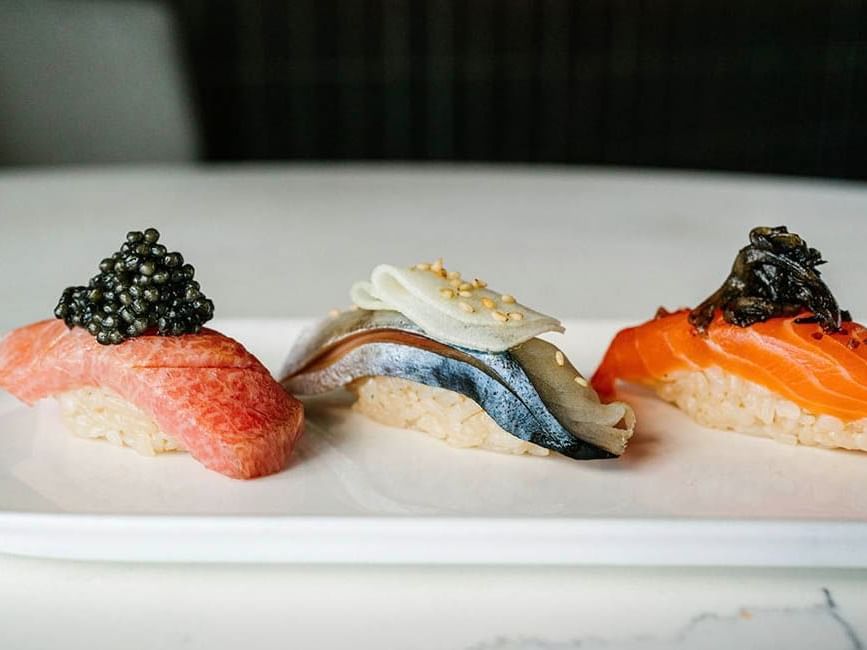 kissaki4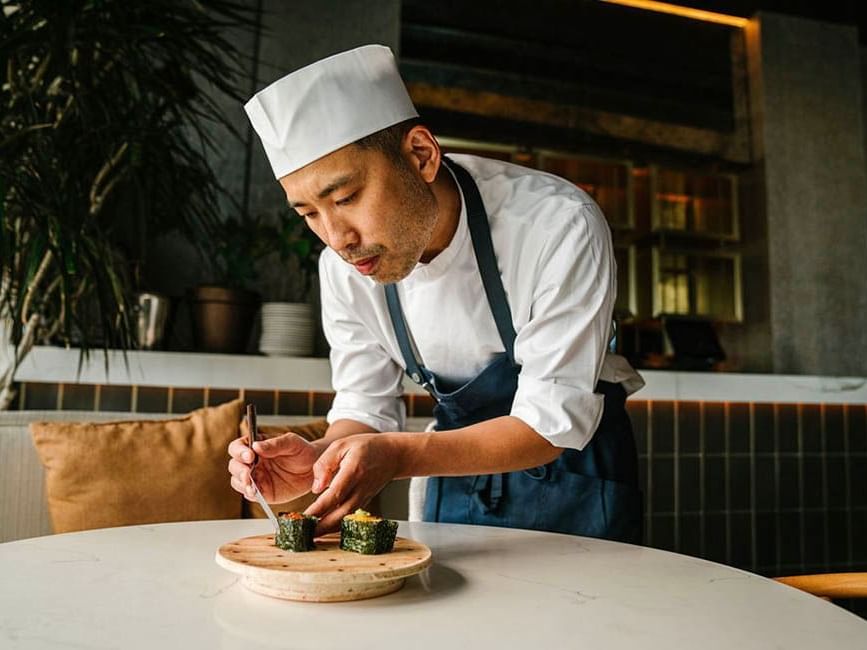 kissaki3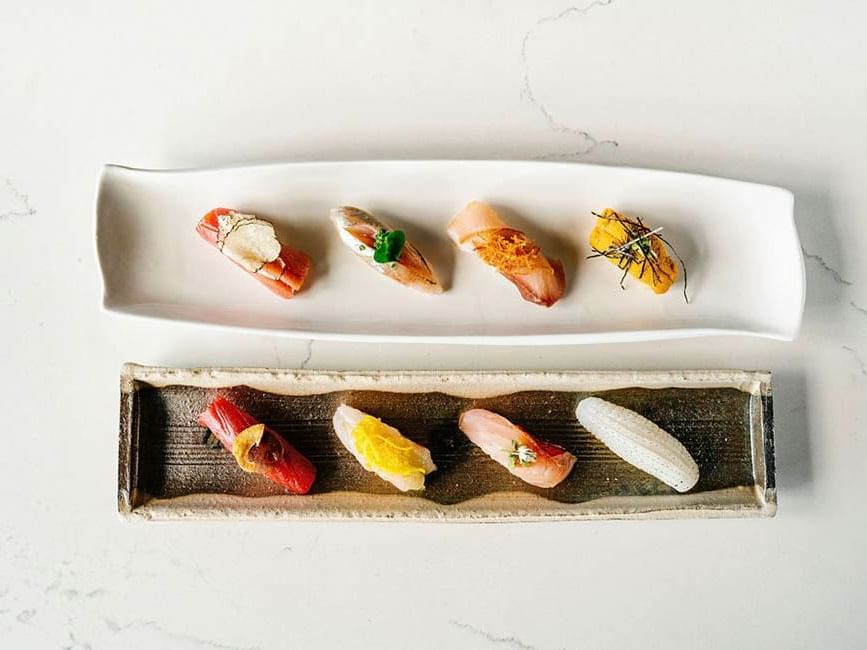 kissaki2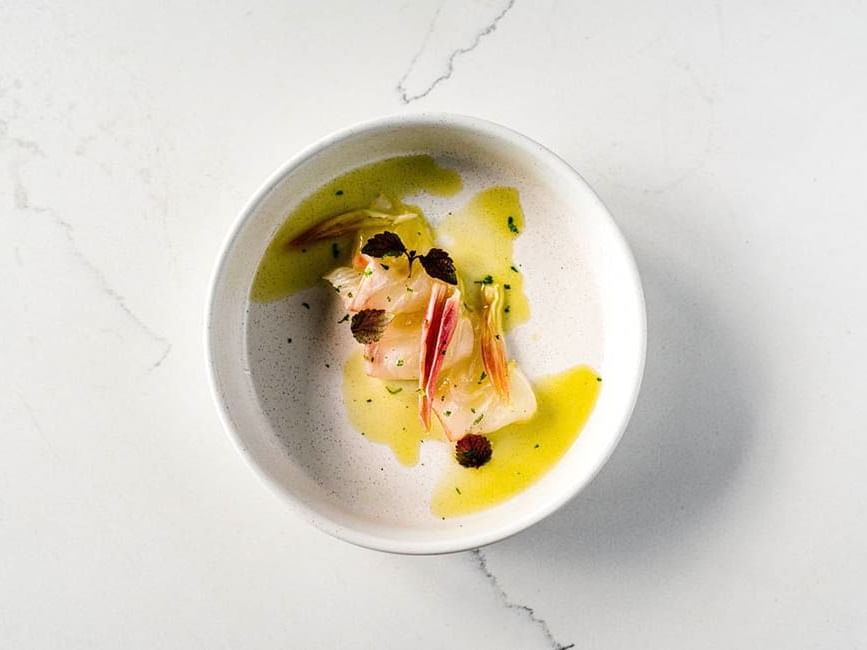 kissaki13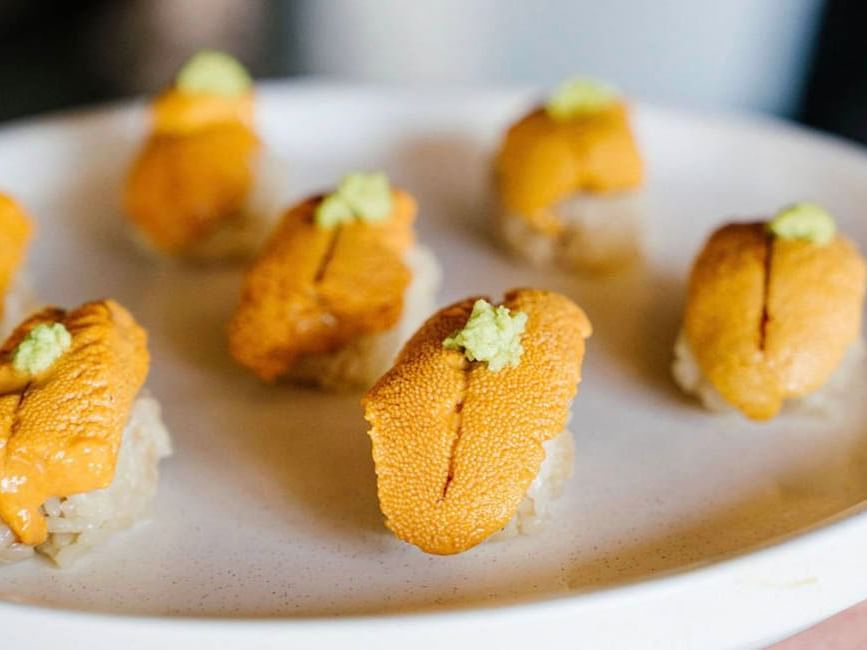 kissaki11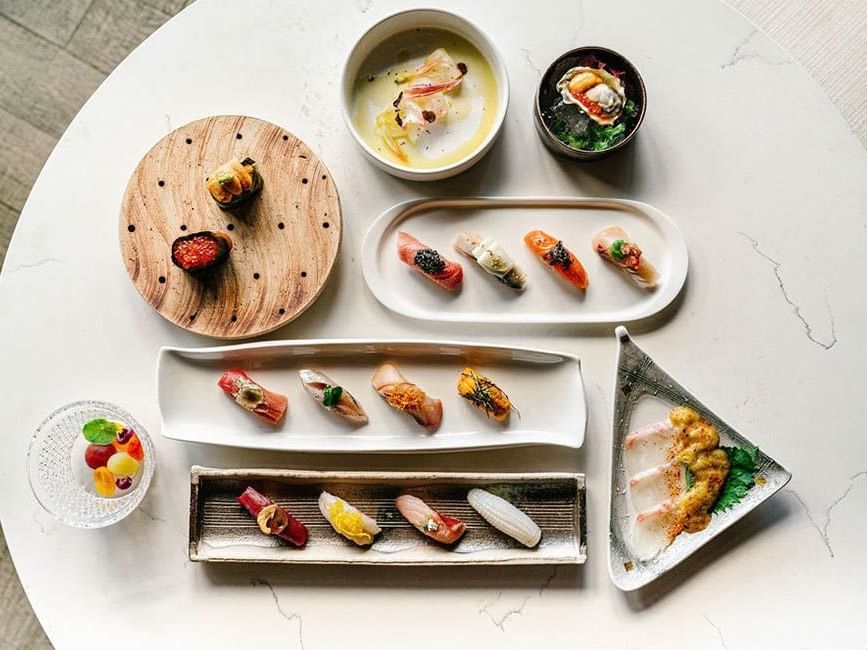 kissaki9