ON DISPLAY: EL TORO DE ORO BY ARTIST ENRIQUE CABRERA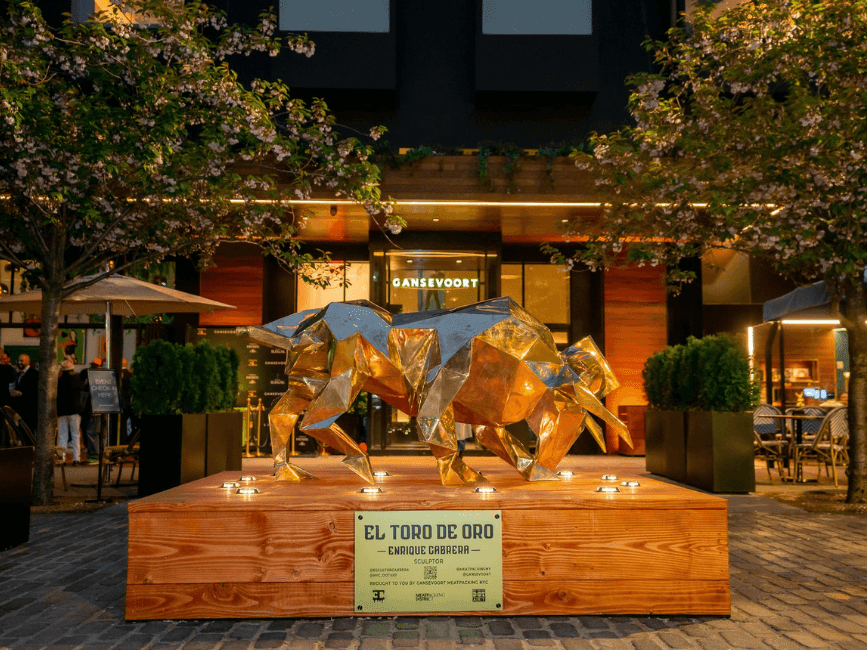 Allow us to introduce El Toro de Oro. Gansevoort Meatpacking Hotel, the Meatpacking Bid, the Mexican Consulate of New York and internationally recognized artist Enrique Cabrera have unveiled this newly-installed sculpture in front of our hotel.

El Toro De Oro is a visual representation of the Meatpacking District's immense transformation over the last two decades. The wooden pedestal pays homage to the district's history of meatpackers, and the rising gold bull from the block symbolizes the neighborhood's transformation into the luxury boutique, art hub and cultural center of New York City.

El Toro de Oro will remain in its place of honor in front of Gansevoort Meatpacking through Labor Day 2022.